ISO 9001:2015 QMS (Quality Management Systems)

What is ISO 9001?

This is the structural frame work of a business system that specifies, in very broad spectrum, the necessary components of a quality management system. The standard is not specific to any one industry, ISO 9001 details the basic requirements of the quality functions for all industries. It is a business management tool that provides an internationally recognized baseline of the minimum expectations for the infrastructure of any type of organization. The services and products provided to a customer by a particular organization will be more consistent with less variation and improvement by considering and accounting for all the requirements of the standard in a systematic, cross-functional manner. ISO helps change the focus of organizations from "reactive" to "proactive" for continual improvement of their business processes.

ISO 9001 was originally published in 1987 by the International Organization for Standardization (ISO), a worldwide federation of national standard bodies; headquartered in Geneva, Switzerland. The organization was founded in 1947 to develop a common set of standards that are used universally to define and specify products and services. However, it is important to note that ISO 9001 is not a product standard. It is a system standard. Its primary purpose is to provide organizations with useful internationally recognized models for operating a quality management system.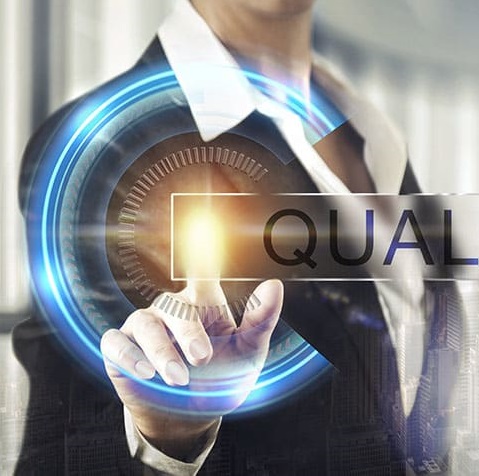 ISO 9001 helps you to:


Know what the customer needs


Be capable of providing what the customer needs,


Use controlled processes to minimize variation,


Monitor processes as well as services and products


Evaluate the processes for continual improvement.


Compliance with ISO 9001 standards sends a very strong and serious message to the world. It communicates that the organization takes quality and customer satisfaction seriously. This is a competitive edge any organization should have over its competitors. Many organizations require suppliers and sub-contractors to show that they have an approved quality management system in place as a condition for ding business; to ensure that compliance to customer needs and requirement is maintained.

ISO 9001 certification may also as mean of differentiating suppliers of product and services. Most companies with the ISO certification are majorly considered for contracts in a bidding process especially when the client is ISO certified.
Why You Need ISO 9001?
The rewards of ISO 9001 cannot be over emphasized. Below are some gains experienced:



Employees become more responsive to customer needs.


Communication is enhanced and streamlined.


Reduces errors within the supply chain


Processes and produces are implemented


Increase in efficiency and effectiveness in service delivery.


Create satisfied customers, management, and employees


Higher customer satisfaction through better customer service.


Customer loyalty through repeat business and referral.


Costs and cycle times reduction through effective and efficient use of resources.


Competitive advantage, increased profitability and operational efficiency through improved organizational capabilities.